Homecoming 2011
Hope to see you next year!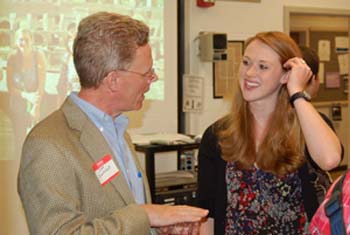 In October 2011 we hosted our first ever departmental Homecoming reception. Faculty and current students joined returning alumni in the Classical Studies Library in Morton Hall for refreshments and catching up.
We had such a good time, we're planning to have another reception next year.
We've posted a story and a photo gallery of the 2011 event – check it out, and consider joining us in 2012.