Prof. Coleman Receives Graves Award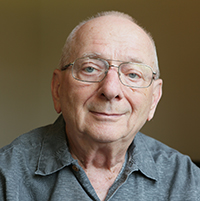 Professor Randy Coleman has been an outstanding teacher and mentor to thousands of students during his 47-year career at W&M. For his enthusiasm, passion and innovation in teaching, he has been honored with the Graves Award for Sustained Excellence in Teaching at the May 2018 Commencement ceremony.
The Graves Award is named for the university's 23rd president and selected annually by the president of the university from nominations submitted by each of the academic deans.
Coleman currently teaches biochemistry, neurochemistry, freshman seminar and an online biochemistry course - the first fully online course in Arts & Science. 
The Graves Award was also awarded to Law School Professor Paul Marcus. Read more about both Professors.