The Margaret S. Glauber Faculty-Student Research Fellows and Scholarship Fund
The Margaret S. Glauber Faculty-Student Research Fellows and Scholarship Fund has been made possible by the generosity of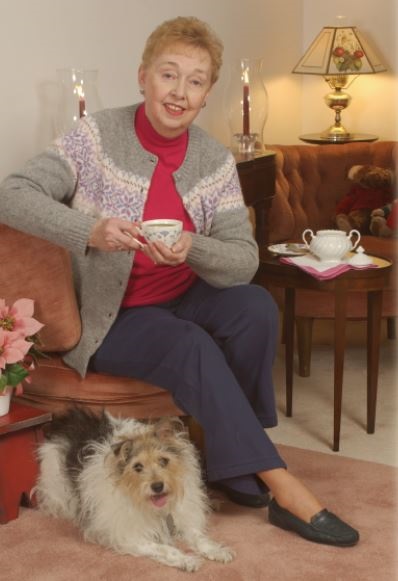 Margaret "Maggie" Glauber '51, of Fort Belvoir, Virginia.
As a young 17-year-old arriving on campus, Maggie realized quickly that William & Mary would become her extended family. Involvement in Delta Delta Delta, the Backdrop Theatre Club, and the Chorus and Music Clubs, along with a concentration in government, prepared her well for life as a military wife to her husband, Jim.  Together, they spent years living in Japan, Germany, France, and Greece before returning stateside. 
An avid dog lover, with Joey as her faithful companion, Maggie enjoys keeping connected with, and giving back to, William & Mary. Maggie proudly acknowledges that "William & Mary was good to me and I like to give back in a meaningful way that helps students and faculty. William & Mary is my family."  Everyone at W&M – and especially faculty and students – are sincerely grateful for Maggie's devotion and generosity.
The Margaret S. Glauber Faculty-Student Research Fellows and Scholarship Fund supports faculty-student research collaborations in the humanities and social sciences, as well as need-based scholarships for the participating students. Each faculty-student team will be funded for two academic years and two summers.  The award provides a stipend of $5,000 per year for the Glauber Faculty Fellow and $4,000 for the summer for each of the two Glauber Student Fellows, as well as need-based student financial aid.