Woody Internship in Museum Studies
Woody Internship in Museum Studies
Thanks to the generosity of Carol and Robert Woody, the College has established the Woody Internship Scholarships in Museum Studies. In Summer 2018 Woody Scholarships will support undergraduate internships at the J. Paul Getty Museum, The Phillips Collection, Winterthur Museum, Garden & Library, and Colonial Williamsburg.
According to Carol and Robert, "Over the years we have benefited from working with museum professionals who are developing exhibits in areas that match our interests and expertise.  We would  like to pass this forward to the next generation."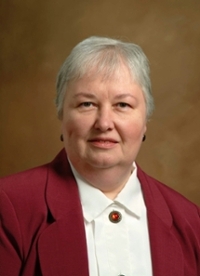 About Robert
Education: law degree
Profession:  antique dealer retiring after 53 years
Special interests: silver, Chinese ceramics, and art

About Carol
Education:  mathematics undergraduate degree from William & Mary; MBA, Ph.D. in information systems
Profession: Technical Manager for Cyber Security Engineering and Software Engineering Institute
Special interests: travel, writing, teaching
Congratulations to our Summer 2018 Woody Interns!
Charles Parsons - The Phillips Collection in Washington DC
Sophomore| Art & Art History major, Art History concentration

Hannah London - J. Paul Getty Museum in Los Angeles, California
Sophomore| Undeclared
Caitlin Wagner - Colonial Williamsburg Foundation in Williamsburg, Virginia
Junior | Anthropology major, Art History minor
Lydia Heaton- Winterthur Museum, Garden & Library
Junior | History major, French & Francophone Studies minor

Previous Interns:
2017
Helen Cameron
 - J. Paul Getty Museum in Los Angeles, California
Junior | Art History & Classical Studies major, University of St. Andrews Joint Degree Program
Sarah Farver - The Phillips Collection in Washington DC
Junior | History major, Art History minor
Emily Knoche - Colonial Williamsburg Foundation in Williamsburg, Virginia
Sophomore | Global Studies major, French & Francophone Studies minor
Anna South - Winterthur Museum, Garden & Library
Sophomore | English major, University of St. Andrews Joint Degree Program
2016
Kelsey Frenkiel
- The Phillips Collection in Washington DC
Senior | Anthropology major, History minor
Emma Merrill
- Colonial Williamsburg Foundation in Williamsburg, Virginia
Sophomore | History major, Public Policy minor
Junior | History and Classics major
2015
Carter Lyon
- The Phillips Collection in Washington DC
Junior | History major,
University of St. Andrews Joint Degree Program
Rachel Rosenfeld
- Colonial Williamsburg Foundation in Williamsburg, Virginia
Sophomore | History and Film and Media Studies majors
Junior | Art History major
Description of and application for the Woody Internship in Museum Studies