I am a current sophomore intending to double major in Environmental Policy and Government.  I will also receive a minor in biochemistry.  I am extremely passionate about global developmental and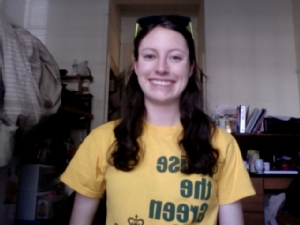 sustainability issues, and also am trying to understand how in the future we can blend policy and science.  I spend my summers working in a research lab focused on analyzing the carbon concentrations in water systems, and exploring its links to global weather, and atmospheric changes.  When I'm not busy studying or working, I'm playing ultimate frisbee!
The Future of Xcel Energy in Colorado
Summary: Throughout the past few months I have been investigating the future of energy in Boulder, Colorado.  The town is iconic for its green ideology, and there has been recent talks of forming a municipal energy utility and break off of the monopolistic existing corporation, Xcel energy.  My studies had me interviewing both the people affected by the decision, the citizens of Boulder,a as well as the corporation of Xcel, and the city council that is organizing the efforts.  Ultimately, my article examines the infant stages of a city independently running an electrical utility in an attempt to become more sustainable and bring the power of choice back to the public.
Read Jasmine's entire article here.