Ani-Rae is a junior with a double-major in Government and Language and Law, a self-designed interdisciplinary major.  She is a member of Omicron Delta Kappa, a national leadership honor society, and Pi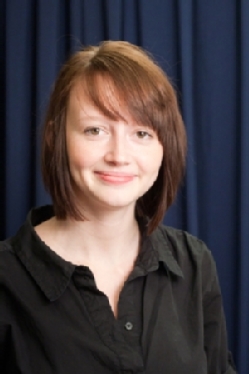 Sigma Alpha, the national political science honor society.  In the summer of 2011, Ani-Rae was awarded a Dunn Civil Liberties Fellowship to work with a civil liberties organization.  Ani-Rae is a co-editor of the Pi Sigma Alpha Undergraduate Journal of Politics, the only national undergraduate political science research journal.  Ani-Rae is also a team member and vice president of campus affairs for the Patrick Henry Debate Society at William & Mary, and she coordinates southern expansion efforts for the American Parliamentary Debate Association.  Ani-Rae works as a research assistant for Professor Ron Rapoport in the Government Department and as a consultant in William & Mary's Writing Resources Center where she advises students on writing projects and oral presentations.
Full Court Press: Pursuing rights protection in state court
Summary: A lot of legal journalism focuses on the decisions made by the United States Supreme Court.  In doing so, it misses a piece of the story.  It ignores the powerful civil rights decisions made by state courts.  This article discusses the way state courts can and do protect Americans' rights beyond the level established by the Supreme Court.  Based on interviews with scholars, lawyers, and plaintiffs, the article describes state court protection of rights, highlighting state court litigation concerning school voucher programs.
Read Ani-Rae's entire article here.