Current Faculty & Fellows
Glauber Professor


Philip Roessler is an Assistant Professor of Government. Professor Roessler does research and teaching on conflict, state-building, and economic and political development in sub-Saharan Africa. He has published two recent books, Ethnic Politics and State Power in Africa (Cambridge University Press, 2016), and Why Comrades Go To War: Post-Liberation Politics and the Outbreak of Africa's Deadliest Conflict (Oxford University Press, 2016).

In the summer of 2017, Professor Roessler and his four students will be studying the role that mobile phones can play in the empowerment of women in Tanzania. They will be conducting an experiment that compares outcomes for women who are given mobile phones with women who do not have phones.
Glauber Student Fellows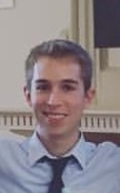 Ethan Harrison: Sophomore; Economics major; West Point, VA 
---
I'm a sophomore student planning to major in Economics. My interest in development is a product of my time as a research assistant at AidData and previous experiences abroad. Before my time at the Center for African Development, I conducted research on the movement patterns of displaced persons in Syria. Currently, I work as a research assistant at AidData, and am a new member of the student-led organization, "Medical Aid for Nicaragua (MANOS)." Next fall I will also be working as a Resident Assistant in the Randolph complex.

This summer, three fellow interns and I will be assisting Prof. Philip Roessler in implementing a randomized control trial in Tanzania. The experimental study is designed to determine the effects of mobile phone ownership on women in Tanzania. It's a credit to William and Mary's unique infrastructure that I, as a sophomore, have the opportunity to assist in implementing an experimental study of this magnitude. Working on a development-focused Randomized Control Trial (or RCT) is a "cutting edge" opportunity that offers a hands-on education in experimental research methods. I am excited not only to expand my knowledge base in what I hope will be a tremendous educational experience, but also to have the opportunity to gain experience interfacing with in-country operators.
Emily Mudd: Junior; International Relations major; Burke, VA  
---
I serve on campus as a confidential advocate for survivors of sexual assault (at The Haven) and as a research assistant for AidData. Last spring, I worked on a Center for African Development project researching social media use in sub-Saharan Africa and I've been interested in development ever since. I am especially passionate abouthuman rights and was drawn to this project for its emphasis on women's empowerment. I'm excited for the opportunity to develop my own research skills and work alongside such a talented team.


Jioni Tuck: Sophomore; Government major; Washington, D.C.
---
I am really excited to do research on the impact of mobile phone technology on women's empowerment in Tanzania. In class we have been learning about different ways to conduct research and I am excited to actually be able to implement some of the things that I've learned. I am also interested in international development and am excited to learn more about mobile phone ownership in the context of development in Africa. I hope to learn more about research and conducting research as well as learn more about Tanzania and the women that live there. On campus I am on the executive board of VOX: Voices for Planned Parenthood and am part of a public health research team that does research in a small community in Nicaragua.

Henry Crossman: Junior; International Relations major; Lexington, VA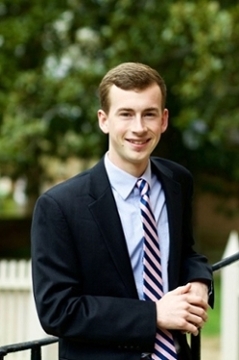 ---
This research trip to Tanzania comes at a pivotal point in my undergraduate education, as it presents the opportunity for me to see how the ideas and knowledge I've learned in the classroom apply to the real world. I'm excited to have a unique out-of-the-classroom educational experience, spending time learning about and experiencing another world culture first-hand. 
On campus, I work for the TRIP Project of the Institute for the Theory and Practice of International Relations, am an active member of the W&M International Relations Club, and am an associate editor of the Monitor Journal of International Studies, an undergraduate academic publication journal. Additionally, I am a member of the W&M Undergraduate Honor Council.