English-Stonehouse Professors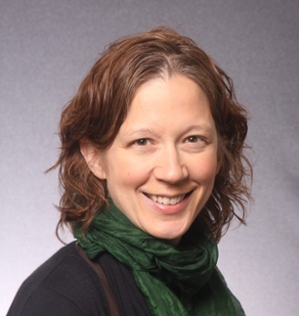 Elizabeth Harbron - Harbron is a physical organic chemist in the College's chemistry department.  Prior to arriving at William and Mary in 2002, she earned a B.A. from Grinnell College (1995) and a Ph.D. from the University of North Carolina at Chapel Hill (1999) and was an NIH postdoctoral fellow at the University of Texas at Austin.  Her research at William and Mary focuses on developing molecules and macromolecular systems that exhibit stimulus-responsive fluorescence, the ability to change fluorescence intensity and/or color in response to a specific stimulus.  Dramatic changes in fluorescence can be the basis for sensors as well as functional probes for bioimaging.  Students in the Harbron lab are currently investigating light, pH, and metal ions as stimuli for new fluorescent systems.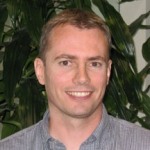 John Swaddle - John arrived at William & Mary in 2001 and currently serves as Professor of Biology.  His received his Ph.D. from the University of Bristol, UK. He has held many important positions at William & Mary, including serving as Dean of Graduate Studies and Research in 2012-13.  His interests in evolutionary behavioral ecology are centered on the influence of developmental stressors (often human-induced) on the ecology and evolution of wildlife.  His most recent research has focused on the roles that land use change and noise pollution play as environmental stressors.

English Stonehouse Student Fellows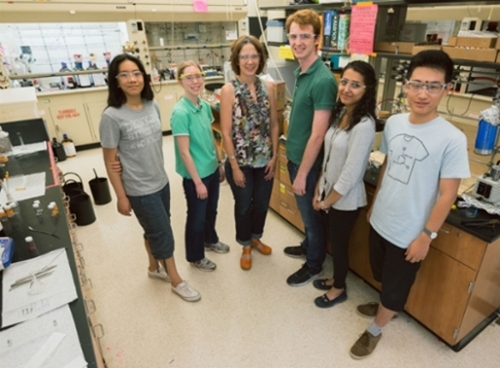 Aaron Bayles - Aaron is a junior chemistry major with an interest in physics. He joined Professor Harbron's lab during the fall semester of this sophomore year and had the opportunity to conduct research at W&M last summer as a result of the English-Stonehouse Fellowship. He works with fluorescent nanoparticles that can reversibly change the pH of a water-based solution upon irradiation with UV light. These nanoparticles have a range of potential uses and could find applications in fields both inside and outside of chemistry. Beyond research and classes, Aaron is a campus tour guide, a study abroad peer advisor, the President and Founder of the W&M Cheese Club, and a member of Salsa Club and Club Tennis. After graduation, he hope to go abroad for a year to explore a new field of research before returning to the U.S. to pursue his Ph.D. in chemistry.
Aaron Fanaee - Aaron is from Macomb, Michigan. He is a Sophomore and will likely major in Neuroscience. Outside of research, Aaron is part of a tutoring program for underprivileged students at a local middle school, and also volunteers at a hospital in his hometown. On campus, Aaron is part of the Middle Eastern Students Association and serves as the Social Chair for the organization, and is also the secretary for his fraternity. In his downtime, Aaron enjoys playing the guitar and participating in intramural sports on campus. Aaron completed a study investigating how exposure to small amounts of mercury in their diet affects spatial memory of a small bird—the zebra finch. Aaron is currently writing up his study for publication in a peer-reviewed scientific journal.

Meagan Phillips - Meagan is from Keswick, Virginia. She is completing a self-designed major in Critical Animal Studies with a minor in Art. Meagan is interested in the intersection of environmental and animal activism with art and writing; because of this interest, she is conducting an honors thesis examining animated children's films to try to understand what messages they contain about our relationship with nonhuman animals and the environment. Meagan is the president and founder of Students for Animals, William & Mary's only animal rights/animal welfare group, and she is also a dining sustainability intern. Meagan enjoys hiking, bird-watching, painting, and writing novels. Meagan is contributing to at least one peer-reviewed publication based on her summer work.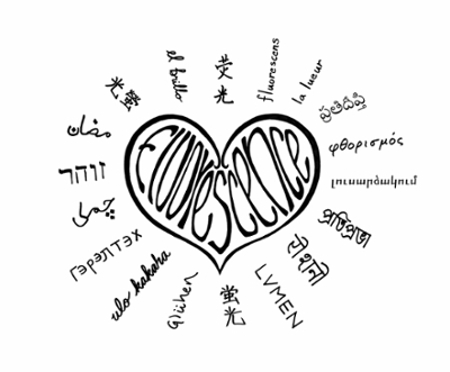 Ben Xinzi Zhang  - Ben is a chemistry major from Yangzhou, China. He joined Professor Harbron's photochemistry lab in the fall of his sophomore year, and has since been working on a project that strives to effectively use visible light stimuli to switch the fluorescence of conjugated nanoparticles. Over the past summer, his project has evolved from a phenomenon-centered proof of concept to a double-headed endeavor in both understanding the physical nature of the phenomena and applying such visible light-switchable systems to biological microscopy. Thanks to the support of the English-Stonehouse Fellowship, the Charles Center, and a generous grant from NSF, he is now working assiduously to construct a kinetic model that explains the behavior of their system while optimizing the model for further application. Outside of chemistry, he is also a geology major and science enthusiast with an interest in the philosophy of science. He is also an active photographer, writer, translator, and student organizer.