Honors Fellow travels to 'no-man's land' to study arctic governance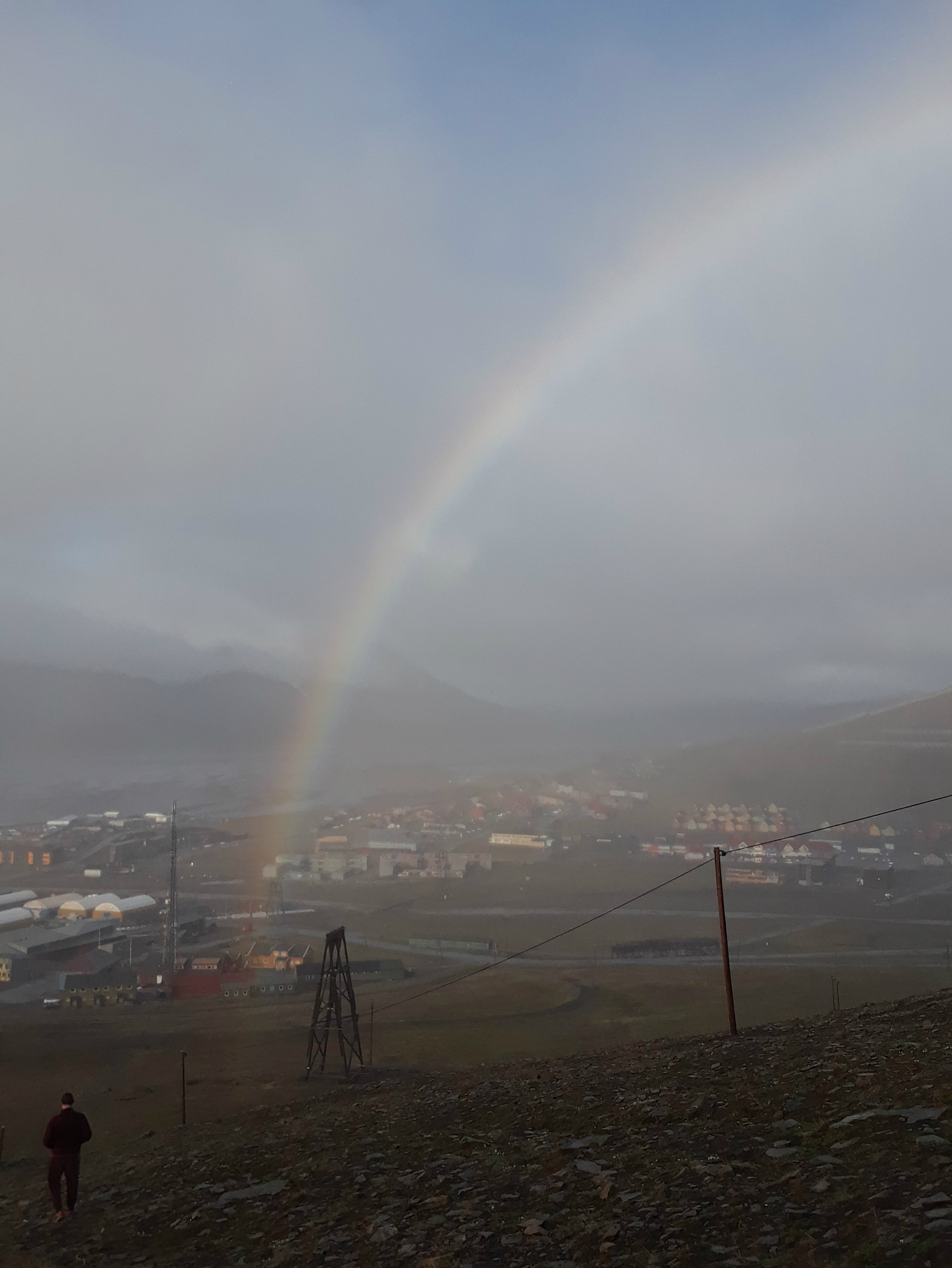 A W&M student's research took him through no-man's land on his path to publication on a peer-reviewed platform.
Luke Campopiano '20 received an Honors Fellowship to explore the role non-state actors play in claiming terra nullius - also known as "no man's land," or territory that does not belong to any country.
He published his findings in an article for The Arctic Institute, a multidisciplinary network of researchers who seek to shape international policy for the Arctic.
"I was very excited and proud to see my article appear on the Arctic Institute website," Campopiano said. "It was the culmination of many hours of research and writing."
Titled "Non-State Actors in the Arctic: Lessons from the Centennial of the Svalbard Treaty Negotiations," his article examines international diplomacy surrounding terra nullius in the 19th and 20th centuries. As the international community debates how to govern the arctic in the present day, Campopiano recommended policymakers study how corporations, explorers and scientists shaped the fate of an unclaimed region a century ago.
Through his fellowship he traveled to Svalbard, a Norwegian-owned archipelago halfway between Norway and the North Pole that was terra nullius until 1920. Campopiano visited the North Pole Expedition Museum and spoke with Svalbard residents – many of whom are not Norwegian - about how they view their own identities. 
Because of its remoteness and harsh environment, large-scale settlement on Svalbard did not take place until coal miners, whalers and hunters from several countries began to arrive at the end of the 19th century. As these businesses turned a profit on Svalbard a simple question emerged: which country can lay claim to the territory?
Campopiano investigated the ways non-state actors, such as corporations, their employees on Svalbard and scientists, influenced the legal status of the archipelago in the early 1900s.
Corporations who operated on Svalbard lobbied their respective governments to claim the region so that their property rights would be protected. Other groups pressured their government to annex Svalbard for national or personal gain. Some scholars advised it be left unclaimed to avoid international conflict.
"Explorers, scientists, legal scholars, and diplomats came together in the 1910s in a really interesting way to lobby national governments to take an interest in the archipelago," Campopiano said.
Nearly 100 years after an international treaty gave Norway control of Svalbard in exchange for demilitarization and protection of foreign commercial rights, Campopiano said the same lobbying forces can influence arctic policy to this day.
Oil companies have launched multimillion-dollar lobbying efforts to gain drilling rights in the arctic. Climate researchers, conservationists and the media have also driven debates over arctic policy.
Campopiano said these groups will likely always have a "significant and ever-evolving role" in the future of the Arctic's governance, and world leaders would be wise to keep the Svalbard example in mind.