What are you doing next summer?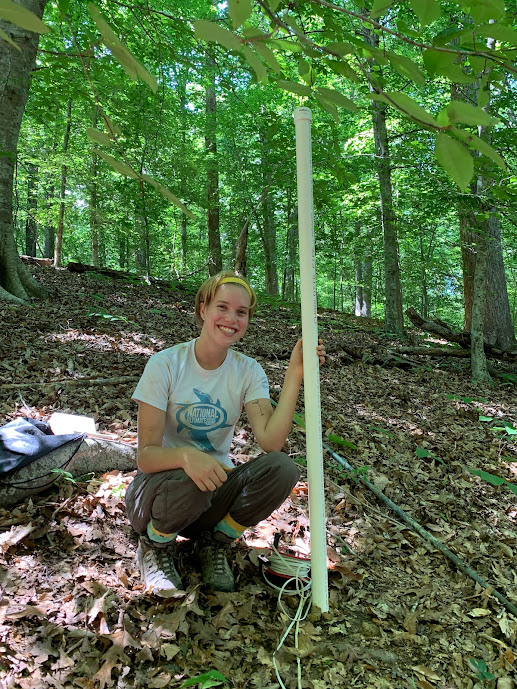 Are you dreaming about next summer? 
Dr. Elizabeth Harbron, Director of the Charles Center for Academic Excellence, encourages students to think ahead and to think big. 
"It might sound crazy, but it's not too early to start thinking about how an experience next summer could help you plan your academic or career path," Harbron said.  "The Charles Center funded 302 undergraduates to apply lessons learned in the classroom to groundbreaking research experiences over the summer in 2022, and we're looking to do more in Summer 2023 and beyond." 

Through its robust Summer Research Grant program, the Charles Center inspired students to collaborate with scholars across campus to analyze turtle populations in Lake Matoaka, create a virtual guide to the Williamsburg Bray School, and delve into hundreds of other mentored research projects.  "Summer offers the perfect opportunity for students and faculty to put classroom knowledge and research into practice, together," Harbron added.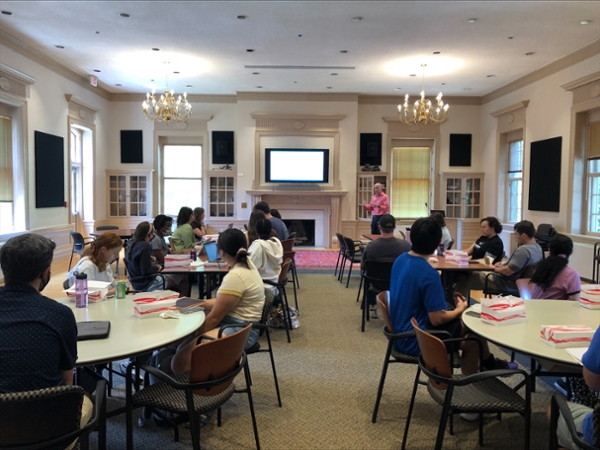 Fostering connections between undergraduates and faculty to facilitate research mentorship is one of the Charles Center's top priorities, according to Harbron.  This year students receiving Charles Center research funding attended new monthly Summer Research Gatherings to connect with each other, network with professors, and learn more about where their research could take them in the future. Sessions were informal, as participants enjoyed a free catered lunch together.

For Vishakha Shah '25, the biggest takeaway involved seeing what research was going on in other areas. "The research gatherings were a great way to make new friends and connect with professors outside the research environment," she said. "They also provided a unique opportunity to learn about all the interesting research that was going on in my department as well as related departments."

Each session centered around a different theme. The June gathering encouraged students to practice sharing their 2-minute "elevator pitch" summarizing their research and discussing what unexpected challenges they worked to overcome. In July, participants heard from Don Snyder from the Office of Career Development and Professional Engagement about how to showcase their research experience on their resume and cover letter and in interviews.

During the final gathering in August, faculty members from six different departments shared their advice for next steps after students completed their summer projects. These opportunities could include publishing a paper, presenting at a conference, or creating an honors thesis.

"The Summer Research Gathering let me practice talking about my research in a casual setting (and learn why I need to learn to elevator pitch!) and meet professors in a down-to-earth setting," said Beatrice Tynan '25. "It was a great chance to learn from experts in fields that complemented my summer project and hear their perspectives."

Interested in getting started with undergraduate research? Check out an upcoming information session and attend the Fall Undergraduate Research Symposium Sept. 30th! 

Applications for Charles Center Summer Research Grants for 2023 will open in late October and will be due in February.