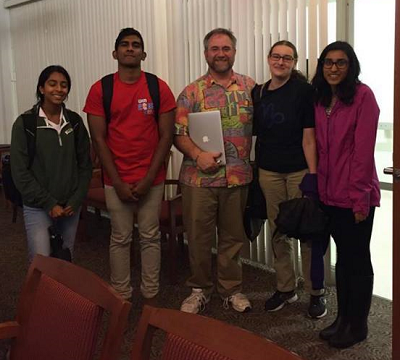 Tentative Fall 2016 Schedule: 
October 6th: First seminar/discussion with Dr. Sher about medicine/public health
October 20th: Microbiology lab with Dr. Forsyth (spots are limited, so we will have a signup sheet for this)
November 3rd: Second seminar/discussion with Dr. Buchser about the interdisciplinary field of Neuroscience
November 17th: Third seminar with Dr. Lamar and/or Dr. Dalgeish about Ecology and Population Dynamics and take a tour of the new greenhouse
December 1st: End of semester presentations, Chemistry Club mixer, party!
Interested? Contact  biologyclub@email.wm.edu for more information. Membership in the Biology Club is open to all undergraduate and graduate W&M students interested in biology, irrespective of one's declared major. 
[[rmcham,Dr. Randy Chambers]] is the faculty advisor for the club.