Biology Homecoming--Past Meets Future
This is the first year when returning Biology alumni won't be able to wander the halls of Millington and reminisce about laboratories and classes held there. In October, 2016, the department will host two events for returning alumni, both in the new Integrated Science Center building.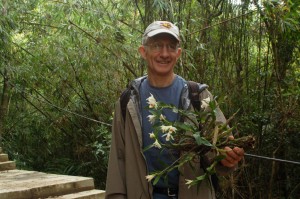 The first event is the Homecoming Seminar. Biology alumni Dr. Douglas Soltis '75 will speak as part of the Biology Seminar Series on Building the tree of life-why it matters. Now Distinguished Professor of Systematics at the Florida Museum of Natural History (University of Florida), Doug Soltis was an excellent student and spent much time in the field and laboratory working with plants with faculty and staff, including Professor Emeritus Dr. Gustav Hall and retired herbarium curator Dr. Donna Ware. Our herbarium houses at least 350 specimens from his field collections. His work with molecular systematics in botany (with wife Dr. Pamela Soltis) has been recognized internationally and he's recieved the Centennial Award from the Botanical Society of America, and the Asa Gray Award from the American Society of Plant Taxonomists. Integrated Science Center (ISC3) auditorium (Room 1221) on Thursday, October 13, coffee served at 3:45 pm, seminar at 4:00 pm.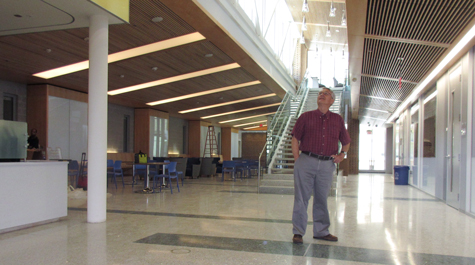 The second Biology Department homecoming event is the Integrated Science Center (ISC) Open House, to be held in cooperation with the other departments in this new faciltity. Light refreshments will be served, and the new building will be open for informal tours and selected displays. More information will be posted as warrented on the main Alumni Homecoming site. First floor Atrium, ISC3, Saturday October 15, 10 am-noon.