Classical Studies adds new archaeology track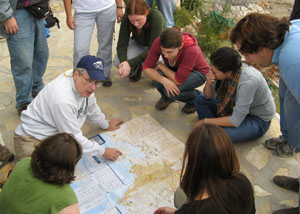 One of the College's original departments and oldest disciplines is adding something new. Starting in the fall of 2012, the Department of Classical Studies will add a majors track in Classical Archaeology to its current tracks in Greek, Latin, and Classical Civilization. 
"We have seen a good deal of interest in this course of study from both students and faculty," says Classical Studies professor John Oakley. "It is clearly the time to do this."
Offered as a separate discipline at many other universities around the world, classical archaeology investigates the material remains of the great Mediterranean ancient civilizations. The new track draws on the College's long-standing academic strengths, including three faculty members trained in classical archaeology and courses cross-listed with the Art History and Anthropology departments.
"All the pieces were there," says Oakley, who specializes in Greek archaeology. "No new courses had to be added to create this track; we just had to put the pieces together to make it work. This track also gives students a unique perspective through taking classes in other departments."
The new track will employ several interdisciplinary methodologies, including iconographic analysis, excavation, survey, and the study of texts and inscriptions. Students can choose from two subtracks in Field Methods or Museum Studies.
"The subtracks offer yet another opportunity for students to further specialize in an area of interest besides the broader Classical Studies program," says Oakley.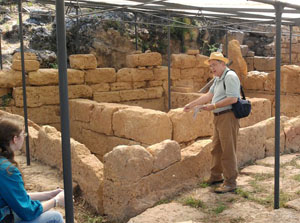 "The new program will allow students to work on excavations overseas and gain valuable experience should they choose to go on to graduate school."
Classical Archaeology students can apply for a number of summer programs offered through other universities. In the past, students have worked on projects in Italy, Greece, Israel, Turkey, and Cyprus.
As with the three current majors tracks, students in the Classical Archaeology track will take courses that contribute broadly to their humanistic education. They will also read Greek and Latin literature in the original languages – preparation needed for further study at the graduate level.
"We are so excited to offer this new opportunity," says Oakley. "Classical Studies is the original interdisciplinary department. This new Classical Archaeology track offers a path to those with a passion to do this work and gives them practical experience to knowledgeably identify and contextualize antiquities."