Winning Anthropology Graduate Students
It has been a spectacular season of achievement for Anthropology graduate students.  Recognition of their hard work and outstanding scholarship has been coming in from all sides, so quickly that it's been hard to keep up, producing in the last few weeks a Fulbright scholarship, a National Science Foundation grant and a prestigious internship at the Smithsonian Institution, among other awards and grants.
    PhD student Mallory Moran has been awarded a Fulbright Student Research Grant to pursue her study of indigenous uses of waterways.  The title of her project is
Waterways as Cultural Landscapes: The Archaeology of Portage Networks in New Brunswick
.  She'll be affiliated with the University of New Brunswick at Fredericton, and will be working under the supervision of Dr. Susan Blair. The grant will fund one academic year of research at the university, and will be officially announced this summer.
    Last fall, Mallory's research won additional kudos, when she won the student paper competition for the Eastern States Archaeological Federation conference in November, at their 83rd annual meeting.  The title of her paper was:
In the Main Their Course is Kept: Indigenous Travel Networks in Maine and New Brunswick Across the Historical Divide.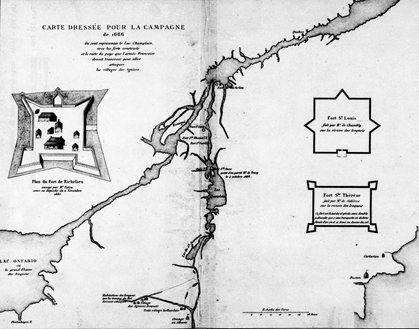 PhD student Andy Beaupre also won a prize for a paper studying connections between New England and Canada.  At last month's conference
French Connections / franconnexions
, sponsored by the University of Vermont, his paper
Seventeenth Century Spatial Relations in the Lake Champlain Richelieu River Valley
was recognized as the best student paper.  Andy's presentation looked at the 17th century roots of cross-border Franco-Connections in the Champlain Valley, examining the borderzones between Native, French and Dutch settlements in the Lake Champlain / Richelieu River Valley.  His dissertation is a diachronic examination of the borderzone of the Lake Champlain / Richelieu River Valley through the lens of a tripartite model of material, social and cognitive spatiality.
    Summer Moore has won a National Science Foundation dissertation improvement grant which will fund both a field season and archival / collections research in Hawai'i.  The grant will provide support for a second season of archaeological fieldwork at Miloli'i, a community on the Na'Pali Coast of Kaua'i Island, Hawai'i, continuing work begun at last summer's William and Mary field school.  Along with the analysis of existing archaeological legacy collections, this work will constitute a large part of her dissertation research, which investigates how residents in this remote part of Hawai'i negotiated far-reaching social and economic changes affecting the archipelago in distinctive ways.
    Summer's work at Miloli'i was also the subject of her award winning paper,
Redesigning the Everyday:  Household Spatial Organization and
Domestic Practice at Nineteenth Century Miloi'i, Hawai'i
, which won the William and Mary Interdisciplinary Award for Excellence in Research at this year's
William and Mary Graduate Student Research Symposium
.
    Jessica Bittman, another of our PhD sudents, has been awarded an internship with the 2017 Smithsonian Institute in Museum Anthropology.  These internships are highly competitive, and Jessica's award reflects the high quality of her work.  The SIMA award covers tuition, room and board, and provides a stipend. The internship will enable Jessica to further her research into Cherokee material culture while also exploring current best practices in museum anthropology.
    Anthropology graduate students showed their mettle in the 16th annual
William and Mary Graduate Student Research Symposium
, held last month.  The Symposium was chaired by our own Jenna Carlson Dietmeir, who won an Honorable Mention for Excellence in Scholarship for her paper
Knackered Nags and Mislaid Mounts: the Scarcity of Equine Remains in 18th-century Faunal Assemblages
.  Also winning an honorable mention was Olanrewaju Lasisi for his paper,
A Stratigraphic Look at the History of Medieval Ife:  Perspectives from Recent Investigations
, which reported on last summer's excavations at Ife in Nigeria, where Lasisi worked with William and Mary faculty carrying out archaeological investigations.
    A number of other Anthropology grad students presented papers at the symposium, including Patrick Johnson, whose paper was entitled
Makataimeshekiakiah Goes East
; Lauren Bridge, who presented her paper
Commodity Culture: the Formation, Exchange and Negotiation of Early Republican Period Identity in the Spanish New World
; Meagan Victor, reporting on her excavations in Highland City, Montana (
The Saloons Speak: Activity Areas at Highland City, Montana Revealed
); and Alexis Ohman whose paper,
Hunting and/or Gathering: Gender and Fishing Practices in French Polynesia,
presented data she has assembled and analyzed from fieldwork in Tahiti.
    Two of these graduate students, Meagan Victor and Patrick Johnson, have also received Dissertation Completion grants from the School of Arts and Sciences here at William and Mary.
    The Department of Anthropology is proud of all of our students' outstanding achievements and wishes them the greatest success going forward with these exciting projects.