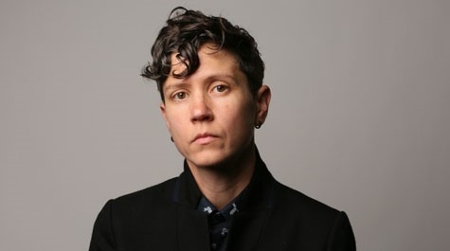 Kara  Thompson
Assistant Professor, English and American Studies
Office: Tucker Hall 014 and College Apartments 209
Office Hours: On leave 2018-19
Phone: 757-221-3951
Email: [[ktthompson]]

Areas of Specialization
Critical Theory, Queer Theory, Critical Indigenous Studies, Native/Indigenous Literature, Environmental Philosophy, Disability Studies
Books
Settler Contingencies, Native Futures (Duke University Press, under contract) 
Blanket (Bloomsbury Press, forthcoming Fall 2018)
Publications:
"Injury and Invitation" in Tin House, March 2017
"Traffic Stops, Stopping Traffic: Race and Climate Change in the Age of Automobility"  in ISLE: Interdisciplinary Studies in Literature and Environment, March 2017 
"Fracking and the Art of Subtext" in The Philosophical Salon: Twenty-First Century Speculations, Reflections, Interventions. Eds. Patricia Vieira and Michael Marder. Open Humanities Press, 2017. 
(Originally published in The Philosophical Salon: A Channel of the Los Angeles Review of Books, July 2016)
 "Charged Rocks, Electric Life" Avidly. October, 2016
"Blankets, the Original Viral Media" The Atlantic (2013)
"Queer Imaginings" (book review) GLQ (2012)
"Avatars of 9/11" (co-written with Christopher Schaberg) Reconstruction: Studies in Contemporary Culture (2011)
Background
Ph.D., University of California, Davis; B.A. Santa Clara University