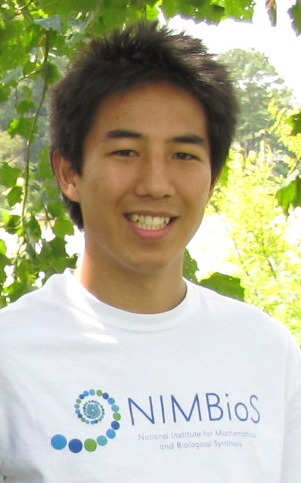 Murray 1693 Scholar
Hometown
Virginia Beach, VA (Princess Anne High School)
Why W&M
I had always considered the general vibe of William & Mary (intellectual, laid back yet hard working, and a little weird) to be the perfect match for my own personality, and as such I had always ranked it as one of my top choices. Being able to sit in on classes and speak to professors during the scholarship weekend, however, managed to finally convince me that William & Mary would give the undergraduate experience and education most suited to me.
Opportunity to engage in research was one of my top priorities in determining the value of a school, and William & Mary stood out due to its friendly and accessible professors as well as its low amount of graduate students. Every school likes to advertise itself as 'undergraduate research-friendly', but I felt that William & Mary's claim of being the perfect mixture of a research university and a liberal arts college was actually accurate. I spoke with a few professors during the weekend (and they were, thankfully, very open about accommodating my last-minute requests for a meeting) and I got the sense that they were all enthusiastic about working in a research environment full of undergraduates- here was a place, I thought, where I would be able to begin real and legitimate biomathematical research early on in my academic career!
While I had gone into the college decision process with the mentality of picking whichever college would cost me and my family the least money, I left William & Mary after that weekend prepared to choose William & Mary even if I didn't receive the scholarship (which would, incidentally, have made attendance more expensive than at other schools). I am eager to begin research as soon as possible here, as I know it will provide me with a solid foundation for work in graduate school and beyond as a scientific researcher.
Major
Applied Mathematics major
W&M Activities
Awards
High School Activities
International Baccalaureate Program
Fabulous Marching Cavaliers, Saxophone Section Leader
Wind Ensemble
Symphonic Band
Jazz Band
Forensics Team
Science Honor Society, President
All-State Concert Band*
All-Regional Orchestra
*Did not attend due to 1693 Scholarship weekend. Was worth it.