Murray 1693 Scholar

Hometown
Richmond, Virginia (Maggie L. Walker Governor's School for Government & International Studies)
Why W&M?
The students, the professors, the research opportunities, and the Murray Scholarship. From my experience in high school, I knew that having intellectual, motivated, and creative students mattered just as much as having good professors, and William and Mary certainly has both. I was also drawn by the wealth of opportunities to pursue meaningful, interesting undergraduate research from the moment I enrolled. The Murray Scholarship added to the allure of the college, giving me tremendous staff support and unparalleled opportunities along with the monetary portion of the scholarship.
What I Did Last Summer
Traveled around China following my year studying abroad in Beijing, China, and began research for my senior honors thesis on trade, culture, and governmental institutions in territorial disputes.
Recent Honors
Phi Beta Kappa Honors Fraternity
Summer Honors Research Fellowship
Harriet Mayor Fulbright Summer Fellowship in Peace Studies
Todd W. Weaver Study Abroad Scholarship
Confucius Institute Scholarship to study abroad at Peking University in Spring 2013
Major
International Relations
Recent Travel
I have had the opportunity to travel extensively throughout China through research for my Murray Research Project, volunteer work with Destination China, the Harvard/Tsinghua/Peking University Initiating Mutual Understanding through Student Exchange (IMUSE) Conference (which I got money for from the W&M conference fund), and a year of study abroad at Peking University in Beijing. While in China, I also traveled to Taiwan and Myanmar.
Murray Research Project
I conducted my Murray Research Project in the summer after my Freshman year, when I traveled to China to investigate the possibility of an Egypt-style Jasmine Revolution there. I used the research grant to travel through China and speak with locals about the future of Democracy in China. With the help of the Murray advisers, I took part in a program the following year in which I wrote an article on the subject for the Pulitzer Center.
Extracurriculars at W&M
William & Mary Honor Council
Study Abroad Student Advisory Board
Salon Discussion Group
Destination China
William & Mary Theater
Shakespeare in the Dark
Randolph Complex Hall Council
Alma Mater Productions - Contemporary and Cultural Issues Committee
William & Mary Research
In my Sophomore year, I began research with Professor Betsy Konefal for the National Security Archives Project on Chile and Argentina examining the ties between Pinochet-led Chile and then-liberal Argentina following Pinochet's military coup in 1973.

In the spring my Sophomore year, I began working with William & Mary's AidData on a project researching Chinese foreign aid to Africa, which I have continued to research throughout my senior year. Through this project, my research team and I won 2nd place in a USAID conf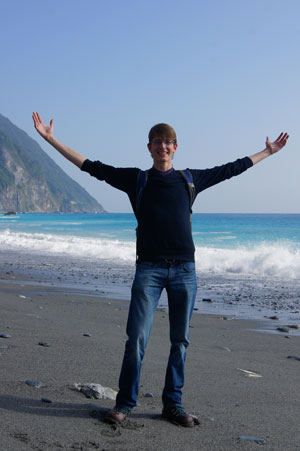 erence's Innovation Marketplace Pitch Competition.
During my senior year, I began research on agricultural market analysis in China through an internship with the Office of Agricultural Affairs in Beijing.
Through William & Mary's Project of International Peace and Security, I collaborated with students, consultants, and military experts to identify emergent challenges in the field of international security. I also conducted extensive research and wrote a white paper on how the United States can reassure allies and deter China without overly alarming Beijing. In this program, I supervised the work of a student research intern and eventually presented my research to a policy audience at a research symposium in Washington, D.C.
For my senior honors thesis, I researched the effect of trade, culture, and governmental institutions on the peaceful or violent resolutions of territorial disputes.