Stamps 1693 Scholar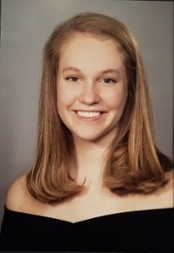 Hometown
Mountain Brook, AL (Mountain Brook HS)
Areas of Interest
Public Policy, Public Health, History, and Biology
Why W&M
At the beginning of my senior year, William & Mary wasn't really on my radar. Since I hadn't had the chance to visit Williamsburg, I was more focused on the schools I had already toured. I decided to apply because I had heard wonderful things about William & Mary's campus and academics. With the stress of my classes, activities, and numerous other college applications, I didn't think about William & Mary again until the spring. When the COVID-19 pandemic hit the United States, I suddenly had much more time to think about my college decision. I was excited to be a finalist for the 1693 Scholars Program, but I still didn't know much about William & Mary. I had narrowed things down and was choosing between a large, urban, incredibly prestigious research university and a tiny, rural liberal arts college. I could not have picked two schools more different from each other, and I was having trouble consolidating my desire for both research opportunities and close relationships with professors in one school.

When the virtual 1693 Finalist events began, I was immediately impressed by the actions of the current scholars. They were welcoming and engaging—genuinely excited to get to know each of us. Our situation may have been unprecedented, but none of the scholars let that stop them from creating a positive and accepting atmosphere. The more I learned about William & Mary, the more I realized that it had an answer to everything that concerned me about the other schools that I was deciding between. While at other schools people were cold, judgmental, or competitive, the 1693 scholars showed me that William & Mary students are kind, collaborative, and passionate. Faculty is also committed to supporting that passion, and opportunities for research and enrichment are everywhere.

During the finalist "weekend," I finally realized that William & Mary was the school for me. Yes, William & Mary is the perfect size, an outstanding academic institution, and filled with opportunities. But, for me, the community I saw among the 1693 Scholars and that which they described in the student body was most important. My first time stepping on to the William & Mary campus will be as a freshman in the fall, but I know perfectly well what I will find—a home.
W&M Activities
Speaker Relations for TEDx William & Mary
High School Activities
Speaker of the House for the Alabama YMCA Youth Legislature
Delegate at the YMCA Conference on National Affairs
Debate Team Captain
National Latin Honor Society President
Children's Hospital of Alabama Volunteer
National Honor Society Officer
American Legion Auxiliary Girls State Attorney General and Girls Nation Senator
Mu Alpha Theta Math Honor Society
Math Team Vice President
Interact Service Club
Awards / Distinctions
Charles Mason Leadership Award
National Merit Finalist
Honor Graduate
Spartan Crest Award
YMCA Jere Hardy Award for Outstanding Statesmanship
Wake Forest University Book Award
AP Scholar with Distinction
Seal of Biliteracy
National Latin Exam Gold and Silver Medalist