Stamps 1693 Scholar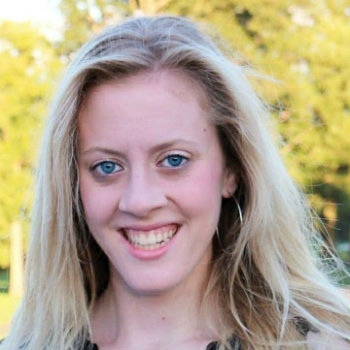 Hometown
Springfield, VA (Thomas Jefferson HS for Science & Technology)
Areas of Interest
Computer Science and Physics
Why W&M
Over the past four years, I have attended a STEM high school. The emphasis on science and math seeped into every aspect of my high school career to the point that my AP German class presented skits about the environment at the annual science symposium. During the first lunch of the 1693 Finalist Weekend, I was seated with three current scholars. Over smoothies and sandwiches, we discussed the religious portrayal of ancient Roman queens and, for the first time, I was surrounded by people interested in disciplines beyond LR-circuits and Lenz's Law.

Outside of high school, I loved participating in activities that involved building relationships with others, from singing in my church youth band to rowing on the crew team. In my science and math studies, I felt that the missing piece was the people. People shape the problems that researchers, engineers, and inventors strive to solve. People transcend if-then code blocks and free body diagrams to give meaning for why we study science. I chose William & Mary because I believe its liberal arts approach to education provides the most well-rounded, people-focused perspective for furthering my STEM education.

When I visited large research universities and asked about doing my own research, I was met with confused looks and reassurance that I could help a professor with his or her research. When I attended the 1693 Finalist Weekend, Dan Cristol emphasized how William & Mary provides a haven for students to pursue their own research with facilities to support their interests. In every capacity, the professors and students I met wanted to know how they could help further my interests and provide opportunities to grow. The people are the reason I chose William & Mary. I know their passions and determination will inspire me over the next four years. 
W&M Activities
Developer Student Club, Founder 
Team lead for GeoLab research project assessing road quality with convolutional neural networks
MindVersity, Technical Director
Black Cape intern
Consulting projects with the Center for Geospatial Analysis
Hackathons at VCU, UMD, and Georgetown
Society of Physics Students
Griffin Bhangra dance team (first-year)
Summer 2020
Black Cape software development internship
Capitol Building Supply computer science consulting internship
High School Activities
Student Ambassadors
Thomas Jefferson Partnership Fund intern
Science fair research projects
Central Union Mission Rockathon fundraiser organizer
Girls Excelling in Math and Science (GEMS) president
Captain of varsity crew team
Captain of JV basketball team
Golf team
Bible study leader
Morning announcements
Awards / Distinctions
National Merit Scholarship Winner
Top awards in ISEF state and regional science fairs
Top German 3 Speaker in Virginia and Level 3 Gold Presidential Honor Award