Estes Family 1693 Scholar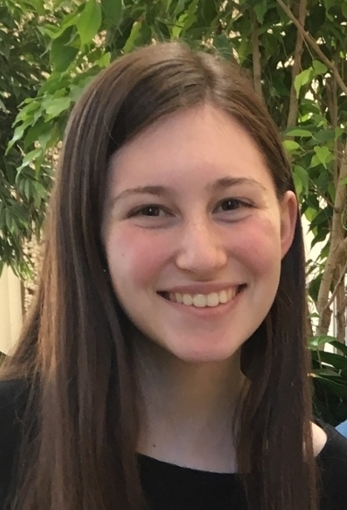 Hometown
Sterling, VA (Potomac Falls HS - Academy of Science)
Major
Health Analytics Major
Gender, Sexuality, and Women's Studies Minor
Why W&M
Though there were many criteria that I considered during my college search, a few stood out above the others. I knew I was looking for interdisciplinary study, a school that would allow me to explore maternal and child health through both a hard science and a liberal arts lens. I knew I wanted a diverse and social student body, but one that would accept me even if I didn't want to party every night. But what I sought more than anything -- and what I was afraid I wouldn't find anywhere -- was music.

Not that I didn't think there would be music on any college campus; I knew there would be, and all kinds. I was looking for people who would appreciate my folky, singer-songwriter music. They had to be willing to listen to the lyrics, even if the song was slow. They had to be musicians themselves, and open to jam sessions and collaboration. But I didn't want a high pressure, performance-style scene. The visual I had was of a small coffeehouse.

The first night that I spent at William & Mary, the current 1693 scholars invited us finalists to an open-mic at The Meridian, an on-campus coffeeshop. I was terrified that the atmosphere would be competitive, or that the crowd wouldn't want to hear my unexciting music, or worst of all, that I'd go out on a limb and play an original song and they'd hate it.

But from the first few bars of the harmonica that opened the first act, I knew I had found my new home. Three scholars performed a song by the Avett Brothers (folk music!) with a simple arrangement of guitar, harmonica, and voice. It was exactly the kind of ensemble I'd dreamed of starting or joining, and exactly the venue in which I would expect to discover one.

When I played a song of my own later in the evening, every face in the room was sending me a supportive smile. Whether they liked my song or otherwise, no one hesitated to offer kindness and encouragement. I cannot think of a better environment for sharing songs, making friends, and figuring out my life for the next four years.
W&M Activities
VOX: Planned Parenthood Generation Action
HOPE (Health Outreach Peer Educators)
Lead teacher at Temple Beth El
Hillel
High School Activities
Captain of Potomac Falls Academic Challenge Team
Science Olympiad (Top 5 Placement in 5 state events)
Northern Virginia Hebrew Congregation K-4 teacher
National Honor Society President
Intern for Jennifer Wexton's campaign for US House
Co-founder of Jewish Student Union
Advisory representative to Student Government
Democracy Summer with Congressman Jamie Raskin
Awards / Distinctions