Gore 1693 Scholar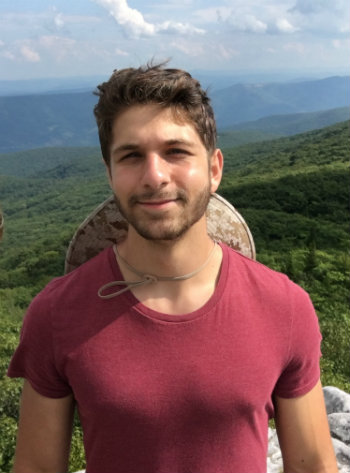 Hometown
Vienna, VA
(James Madison High School)
Majors
Chinese Language & Culture and Math
Why W&M
Like many of my peers, I spent the majority of my high school career hyper-focused on getting into the best college I could. But when college acceptances rolled in and it was nearly time to make a choice, I came to the startling realization that I didn't know what defined that vague goal. What makes the best college? Was it the place I'd be happiest, the place where I would learn the most, the place which would best help me realize my future aspirations?
It's a tough question to answer. One that, fortunately, I never had to. After a little soul-searching and a lot of research it became clear that William and Mary swept it in all categories.
Ultimately, I chose William and Mary because of the enriching academic environment, laid-back yet vigorous atmosphere, and depth of opportunity for undergraduate students. It's safe to say few schools can claim such a high standard of education, but even fewer can claim to match William and Mary's emphasis on undergraduate studies, be it through research opportunities or the ability to interact intimately with professors. To me, this is the biggest draw. Having those opportunities available means what I get out of my time here is limited only by what I'm willing to give.
With all said and done, the real question to me isn't why William and Mary, but why not?
W&M Activities
Climate change belief research
Sailing club
Appalachian music ensemble
Intramural sports
High School Activities
Co-founder of Grace Notes (performed over 100 concerts for Alzheimer's patients)

Co-President of Model UN

Student Representative for the Town Community Enhancement Commission

Founder of Ivy Free Vienna Initiative

Violinist

Fellow on the John Foust Congressional Campaign

Fiddle and Mandolin player in a band

Soccer

Co-president of the Ping Pong Club