Estes Family 1693 Scholar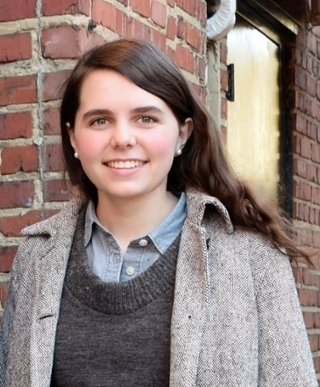 Hometown
Henrico, VA (Douglas Freeman HS)
Areas of Interest
History, Art History, and Film & Media Studies
Why W&M
When I stepped onto the William & Mary campus for the 1693 Finalist Weekend, I was nervous for a few reasons.  Had I prepared enough?  Would I wake up in time for my presentation?  Would my interview go well?  Did I have enough extra hair ties? But one question loomed larger than all my other worries:  Was William & Mary going to be the right place for me?

I applied to William & Mary because of its academic reputation and size.  I wanted a school small enough to provide a liberal arts experience but big enough to offer the research opportunities of a larger university.  Students and professors testified that William & Mary uniquely demonstrated this duality.  Sitting in on a small religion course in a classroom that Thomas Jefferson sat in, I was struck by the quality of the professor's lecture and the intimacy of the class discussion.  

But what finally convinced me that William & Mary was where I was meant to be was the connections, the familiarity, the welcome. The intangibles that make us feel like we've come home. From singing Broadway musicals in the Murray House to talking about Plato at dinner with professors and current scholars, I had found the people and the place that allowed me to be the best version of myself. 

Towards the end of the Finalist Weekend, sitting in the Sunken Garden, I wondered if I would ever grow tired of this view because I knew I'd be looking at it for the next 4 years. I was home.
W&M Activities
Social Media Editor for The Gallery Literary Arts Magazine
Member of Trippin' on Brix comedy troupe
Member of W&M Heritage Dancers
High School Activities
Hatt Theatre (youth acting program)
Teen Advisory Board for the Henrico County Library
President of Inklings writing group
French Club and Honor Society
Math Honor Society
Intern for the American Civil War Museum
Museum Leader in Training at the Virginia Museum of Fine Arts
Awards / Distinctions
Richmond Forum Scholar
Harvard Book Award
Le Grand Concours National de Francais Laureate
Gold Key in Writing from the Scholastic Art & Writing Awards