Murray 1693 Scholar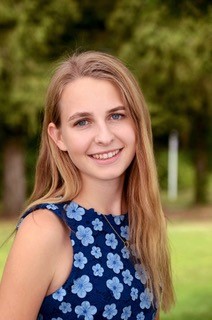 Hometown
Northport, NY (Friends Academy)
Majors
Environmental Humanities and Film & Media Studies majors
Why W&M
Opportunities and options: these are the elements that immediately made William & Mary a top contender for my higher education. As a student, I am not someone who limits themselves to what they are familiar with; I am constantly exploring and changing as an intellectual. Unlike many of the colleges and universities I had visited previously, William & Mary did not require me to choose a concentration upon arrival, or want me to limit myself to the familiar. When I first visited campus, the students and faculty I met gave me the impression that William & Mary encourages its students to learn as much as they can, and evolve into well-rounded intellectuals that explore and interact with the world around them.

When researching my higher education options, I traveled along the Eastern Seaboard and to the West Coast, visiting every marine science institute and exploring every possible research opportunity. At that time, I was not even aware that the 1693 Scholars Program was even an option for me. Becoming a finalist, and later being invited into the program, helped me realize that William & Mary will not only allow me to pursue research and my passions, but aid me in doing so, which ultimately made my decision to attend an easy one.

As I emerged from high school, I had yet to solidify my future. I knew that being a student at William & Mary would provide an atmosphere that fosters the kind of independent, cross disciplinary, and vibrant education that would allow me to find my path.
W&M Activities
Summer 2019
I worked as a visual effects intern for Harry Connick Jr.- A Celebration of Cole Porter on Broadway.
High School Activities
President, Sustainability Committee
Tour Guide, Admissions
Ambassador, Leadership Council Island Harvest Farms
Apprentice, Costume Shop, Stagecraft Program, Friends Academy
Independent Study, Cape Eleuthera Institute Research, Marine Bio & Island Ecosystems, Bahamas
Independent Senior Research, Dublin Bay UNESCO Biosphere
Internship, Two Indie Films, Wardrobe
Tap Dance
Awards / Distinctions
Cum Laude Society
National Spanish Exam Gold Medalist
The Roger Erickson English Award
Theater Arts Award
AP Scholar with Honors