Stamps 1693 Scholar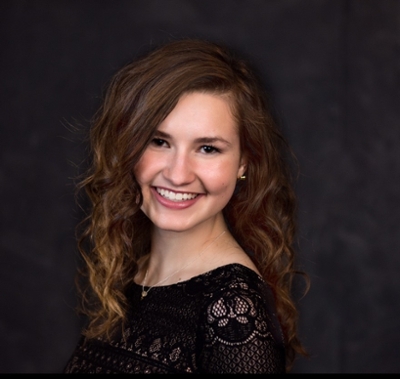 Hometown
Sheboygan, WI (North HS)
Majors
Finance and Philosophy
Why W&M
I first visited William & Mary as a seventh grader with my grandparents. I was spending the week with them, and they wanted to send news to my parents in Wisconsin. To do this, they took me to tour William & Mary and snapped lots of pictures. My parents are graduates of UVA, and the rivalry between the two schools was enough to prompt an immediate phone call from them once they realized where my grandparents had taken me. Unfortunately for my parents, I absolutely fell in love with William & Mary that day. It was then that I decided to do everything I could to make attending William & Mary a possibility.

This dream was quickly dashed when I saw William & Mary's out-of-state price tag, but I looked around the website until I saw the 1693 Scholars opportunity. Recognizing the improbability of achieving 1693 Scholar status, I researched other schools more seriously. However, I always kept William & Mary in the back of my mind.

A few years later as a senior, I received an email saying that I had made the 1693 Finalist Weekend. I came to Williamsburg in April already in love with William & Mary, but I was astounded to learn about all of the extra resources and guidance I would have access to as a 1693 Scholar. From spending time with the current scholars to attending classes, I knew that William & Mary was the perfect fit for me. I crossed my fingers before my presentation and interview, hoping that I would be able to attend my dream school. A few days later, I enthusiastically and immediately accepted the 1693 scholarship. I could not be more excited for the next four years,  and I am counting down the days until I move in!
W&M Activities
Co-President of Girls Who Invest
President of Howard J. Busbee Finance Academy
Boehly Center Presidents' Circle
2021 Host of "From DoG to Wall Street" Conference 
Girls Who Invest Speaker & Representative at 2021 Bloomberg International Women's Day Panel
Distinguish Finance Program
Cohen Career Center Experiential Learning Intern
Coloring Book Entrepreneur
Philosophy Club
Summer 2021
Returned to internship at Harris Associates, manager of the Oakmark Funds
Developed equity valuation skills through extensive financial modeling in Excel, analysis of financial statements, and projection of equity candidates' future earnings to assess investment opportunities for the Oakmark Funds 
Conducted competitive advantage analysis of equity candidates by evaluating business opportunities, risks, strategic initiatives, management quality, cost structures, unit economics, and market positioning 
Pitched equity candidates to research analysts as valued by a fundamentals-oriented, value investing approach  
Summer 2020
Summer Intensive Program Scholar at Girls Who Invest
Completed 4 weeks of rigorous training in core investment concepts, accounting, valuation, financial statement analysis, market tools, and professional etiquette at the UCLA Anderson School of Management (virtual due to COVID)
Presented company valuation capstone project to ETSY management 
Interned with Harris Associates, manager of the Oakmark Funds, in a fundamentals-oriented, value investing equity research position  
High School Activities
Author/Illustrator/Creator of Color Me Sheboygan
Direction of Color Me Sheboygan sales and funds
Business Systems Analyst at Acuity Insurance
Director of EXPO (school showcase to community)
President of Future Business Leaders of America
Cross Country
National Honor Society Co-President
Blue Crew Leader (freshmen welcoming club)
Dock Hand at Sheboygan Marina
Guitar
Awards / Distinctions
JCI Outstanding Young Wisconsinite
Jake's Café Creativity Award
National Merit Finalist
AP Scholar with Distinction