Stamps 1693 Scholar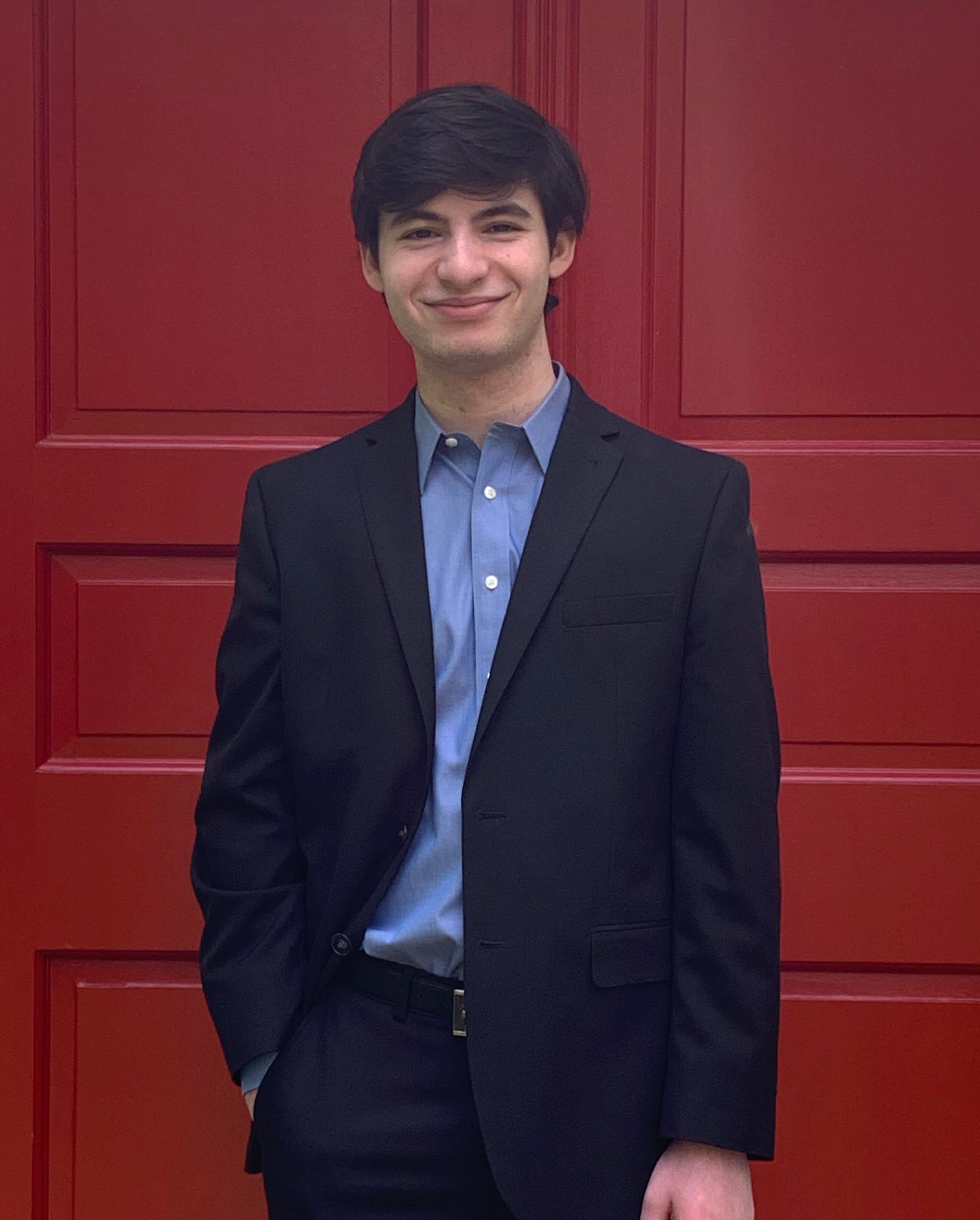 Hometown
Westport, CT (Staples HS)
Areas of Interest
Biology, Global Studies, Chemistry and Music
Why W&M
When I was in high school, I saw college as a place where I would have the freedom to explore my varied interests. I felt drawn to so many areas, and it still seemed as if I had only dipped my toes into any one of them. As I applied to colleges across the East Coast, I was eager to find somewhere I knew I could dive fully in. I had visited William & Mary once before, but it wasn't until the virtual Finalist Weekend that I truly recognized how much it had to offer.

Over the course of many Zoom meetings, I came to appreciate the opportunities to learn and discover here. The strengths of the biology and global studies curriculums were apparent, and even aside from coursework, I saw the best of two worlds at W&M. It offered the resources available at larger research schools, but far more advising and opportunities to take advantage of them. In their research, professors clearly valued undergraduates' contributions, and I valued the chance to take part. It was more evident here than anywhere else that I could begin my exploration as early as I wanted, and that independent research was just as important to W&M as it was to me.

As I listened to the other scholars' experiences, I noticed their rare curiosity and ambition, but also camaraderie and collaboration. I saw myself at William & Mary, surrounded by similarly passionate people who would encourage me to engage in a culture of discovery. Once I was invited to be a 1693 Scholar, I knew no other school could match the opportunity I had been given.
W&M Activities
Research
Young Lab at W&M (biochemistry)
iGEM at W&M (premiere synthetic biology competition)
Jonas Lab at Yale (neuroscience)
Bass Lab at Columbia (gastric cancer)
High School Activities
Neuroscience internship with Dr. Elizabeth Jonas at the Yale School of Medicine
Intern/Volunteer in pulmonology and cancer care at MidState Medical Center
Violist at New York Youth Symphony
Principal violist and Youth Committee co-president of Norwalk Youth Symphony
Mentor/Tutor at Homes with Hope's After-School Academic Program
Awards / Distinctions
National Merit Scholarship Finalist
Principal Violist of Connecticut All-State Festival Orchestra
First Place in Connecticut Science Olympiad Tournament