Stamps 1693 Scholar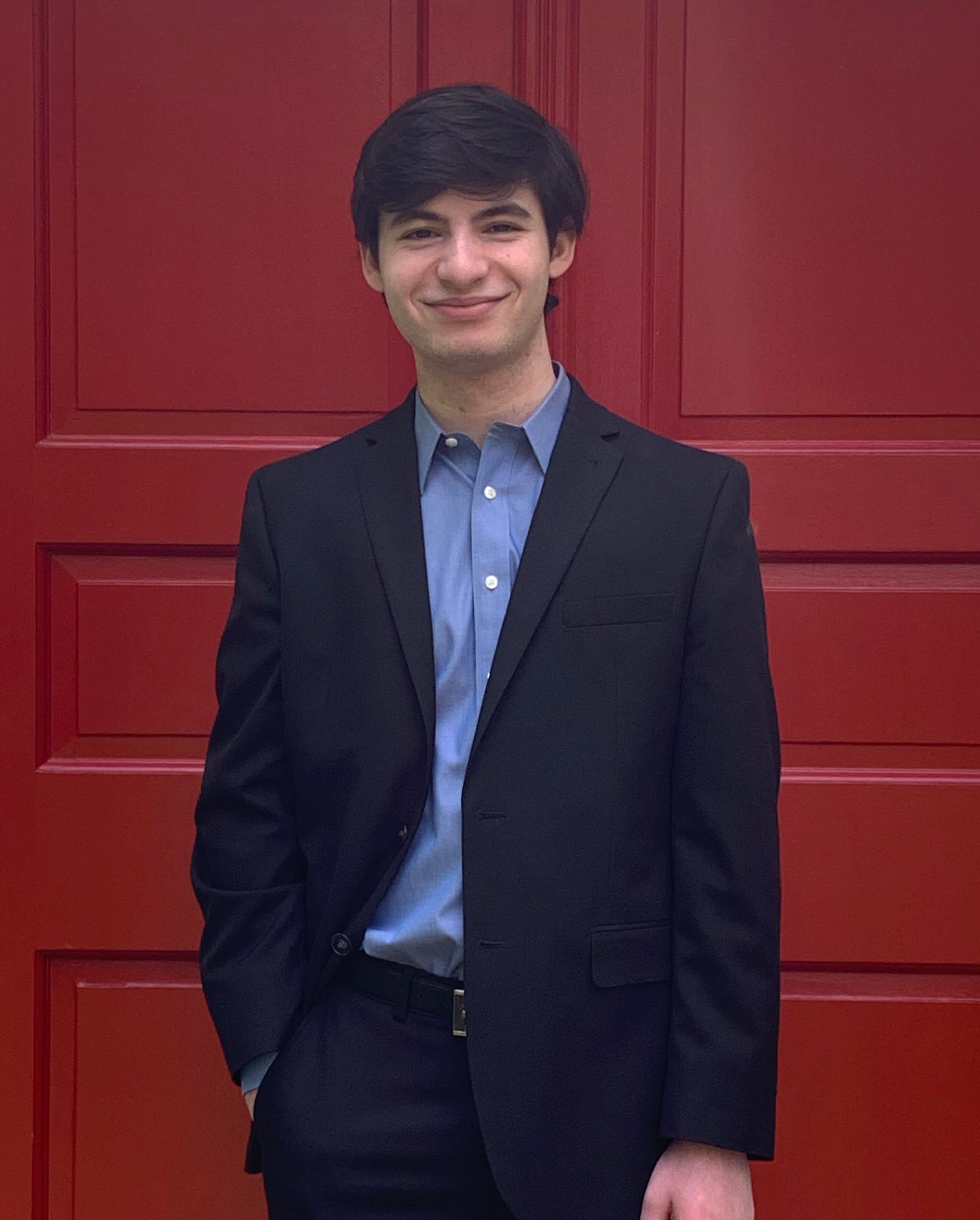 Hometown
Westport, CT (Staples HS)
Areas of Interest
Biology, Public Health, Global Studies, Chemistry and Music
Why W&M
When I was in high school, I saw college as a place where I would have the freedom to explore my varied interests. With so many areas I felt drawn to, it still seemed as if I had only dipped my toes into any one of them. As I applied to colleges across the East Coast, I was eager to find a place where I knew I could dive right in. I had visited William & Mary once before, but it wasn't until the virtual Finalist Weekend that I truly recognized the depth of what it had to offer.

Over the course of many meetings, I came to see W&M as a college where I would have the freedom to learn and discover. Not only were the strengths of the biology and global studies curriculums apparent, but I saw the best of both worlds at William & Mary. It offered the resources available at larger research schools, but far more advising and opportunities to take advantage of them. In their research, professors clearly valued undergraduates' contributions, and I certainly valued the chance to take part. It was more evident there than anywhere else that I could begin my exploration as early as I wanted, and that independent research was just as important to W&M as it was to me. 

As I listened to the other scholars' experiences, I noticed their rare passion and ambition, but also camaraderie and collaboration. I saw myself at William & Mary, surrounded by similarly passionate and intellectual people who would encourage me to engage in a culture of curiosity and discovery. Once I was invited to be a 1693 Scholar, I knew there was no other school that could parallel the opportunity I had been given.
W&M Activities
High School Activities
Neuroscience internship with Dr. Elizabeth Jonas at the Yale School of Medicine
Intern/Volunteer in pulmonology and cancer care at MidState Medical Center
Summer immersion in infectious diseases at UChicago
Science Olympiad
Co-president of Science National Honor Society
President of Tri-M Music Honor Society
Violist at New York Youth Symphony
Principal violist and Youth Committee co-president of Norwalk Youth Symphony
Mentor/Tutor at Homes with Hope's After-School Academic Program
CS50x and 3 semesters of Russian language
Awards / Distinctions
National AP Scholar
National Merit Scholarship Finalist
High Honors
Principal Violist of Connecticut All-State Festival Orchestra
First Place in Connecticut Science Olympiad Tournament
Gold Medal in National French Contest & Seal of Biliteracy