Murray 1693 Scholar
Hometown
West Chester, PA
(West Chester East High School)
Majors
Global Studies, Russian and Post-Soviet Studies Concentration and Government
Why W&M
When I came to the end of the college selection process in April of my senior year, I found it challenging to choose among offers from several schools that all boasted beautiful campuses, excellent professors, and exciting opportunities for undergraduates. So, when I visited William & Mary for the 1693 interview weekend, I was concerned that if I received an offer, it would only make the decisionmaking process that much more difficult.
Fortunately, the decision became easy once I left the campus after the interview weekend, as I had identified something that made W&M stand out to me: the community that makes up the College. All of the students I met at W&M were engaging, and genuinely fascinated by what they were learning. They all had varied academic and extracurricular interests which they explored both in and out of the traditional classroom setting, and they were excited to share these activities with me. Never have I felt so welcomed as I did during my time on campus, with students who routinely went out of their way to help me -- whether it be to find a building or introduce me to a new club.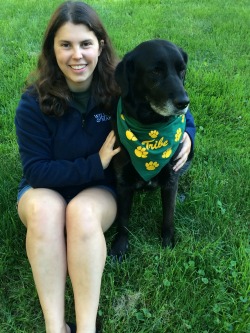 Spending a weekend on the W&M campus with the other 1693 scholars made me confident that the school was the perfect fit for me, because I cannot imagine a more engaging or welcoming community.
W&M Activities
Schuman Challenge Winner: Won first place out of a field of 17 teams at the Delegation of the European Union to the United States. Our team presented a policy proposal on measures to supplement the Minsk Agreement. Judges of the Challenge included the EU Ambassador to the U.S. and the Swedish Ambassador.
Final Round Highlights
2019 Winners
The Monitor: Journal of International Studies-Managing Editor
Alpha Phi Omega 
Pi Sigma Alpha-Secretary
Spring 2018 Administrative Intern for the Project on International Peace and Security 
Summer 2017
I interned at the Association for Diplomatic Studies and Training (ADST), a nonprofit organization which advances understanding of American diplomacy and supports training of foreign affairs personnel. At ADST, I wrote several "Moments in U.S Diplomatic History," compiled Country Readers to train American diplomats, helped to create ADST podcasts, and managed a demographics project. 
Summer 2018
I studied abroad in St. Petersburg, Russia with William & Mary. 
Fall 2018
I studied abroad the Moscow State Institute of International Relations (MGIMO) in Moscow, Russia. While abroad, I took courses on Russian language and politics. I also interned at the PIR Center, a Russian think tank which focuses on nonproliferation and other security issues.  
W&M Awards
Robert M. and Rebecca W. Gates Scholarship-Merit-based scholarship for academic year study abroad awarded to an outstanding student with exceptional academic ability and a demonstrated interest in the field of Global Studies, International Relations, or Africana Studies.
Gregory M. Tepper Award for Summer Study in St. Petersburg, Russia
Reves Center for International Studies, Funding for Unpaid Summer Experience (FUSE) Scholarship 
High School Activities
State Department Scholarship Exchange Participant to Moldova (National Security Language Initiative for Youth)
Captain of Varsity Academic Team
Volunteer Intern for State Rep
Captain of Mock Trial Team
Editor of the School News Journal
Tae Kwon Do Black Belt
Speech Contest Finalist
President of the French National Honor Society
SPCA volunteer
Intern for the League of Women Voters
Awards/Distinctions
Class Salutatorian

Gawthrop Greenwood, PC - Law Prize