Murray 1693 Scholar
Hometown
West Chester, PA
(West Chester East High School)
Areas of Interest
Government, Russian & Post-Soviet Studies, Public Policy, Physics
Why W&M
When I came to the end of the college selection process in April of my senior year, I found it challenging to choose among offers from several schools that all boasted beautiful campuses, excellent professors, and exciting opportunities for undergraduates. So, when I visited William & Mary for the 1693 interview weekend, I was concerned that if I received an offer, it would only make the decisionmaking process that much more difficult.
Fortunately, the decision became easy once I left the campus after the interview weekend, as I had identified something that made W&M stand out to me: the community that makes up the College. All of the students I met at W&M were engaging, and genuinely fascinated by what they were learning. They all had varied academic and extracurricular interests which they explored both in and out of the traditional classroom setting, and they were excited to share these activities with me. Never have I felt so welcomed as I did during my time on campus, with students who routinely went out of their way to help me -- whether it be to find a building or introduce me to a new club.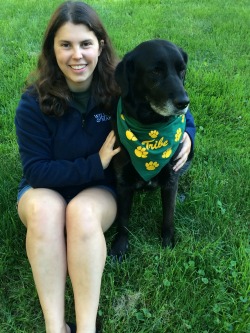 Spending a weekend on the W&M campus with the other 1693 scholars made me confident that the school was the perfect fit for me, because I cannot imagine a more engaging or welcoming community.
High School Activities
State Department Scholarship Exchange Participant to Moldova (National Security Language Initiative for Youth)
Captain of Varsity Academic Team
Volunteer Intern for State Rep
Captain of Mock Trial Team
Editor of the School News Journal
Tae Kwon Do Black Belt
Speech Contest Finalist
President of the French National Honor Society
SPCA volunteer
Intern for the League of Women Voters
Awards/Distinctions
Class Salutatorian

Gawthrop Greenwood, PC - Law Prize