William & Mary's Mascot Finalists
On December 8, 2009, we presented concepts for five Tribe mascot finalists. More than 11,000 of you completed our feedback survey about the five concepts.
Mascot Idea #1 - Griffin
This concept is the griffin, a mythical creature merging the Bald Eagle (representing the new America and the Eagle of the Chesapeake Bay) and the English Lion representing the English Monarchy (Coat of Arms). William & Mary is surely a national treasure and griffins have been known throughout history as the guardians of treasure.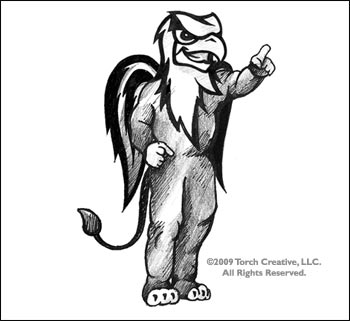 Mascot Idea #2 - King and Queen
This concept is King William III and Queen Mary II serving as joint mascots representing the historic namesakes of the William & Mary. Their royal king and queen costumes could make use of the W&M colors of green, gold and silver. The costumes could reflect the period in which these monarchs lived, or their dress could be more modernized.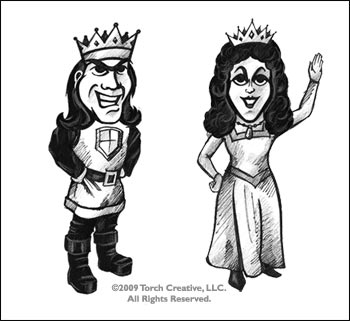 Mascot Idea #3 - Phoenix
This concept is the phoenix, a mythical and noble bird composed of golden fiery wings and body. The phoenix never dies, but is reborn to endure throughout the centuries, and can regenerate, healing any wound. In James Blair's presidential portrait, the phoenix is painted in the background next to the Wren Building to represent W&M's immortal spirit and resurgence after the fire of 1705.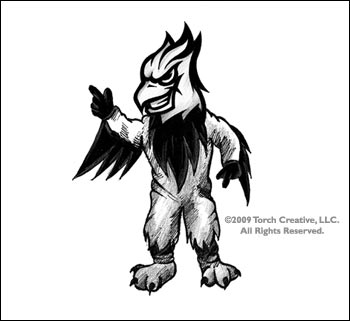 Mascot Idea #4 - Pug
This concept is the pug, a breed of small dogs with wrinkly, short-muzzled faces and curled tails. Queen Mary II and King William III were both the proud owners of pugs. Our pug mascot could be named either William or Mary and the pug mascot costume could include a crown. The Pug's motto, multum in parvo, means "a lot in a little," referring to the Pug's great big personality.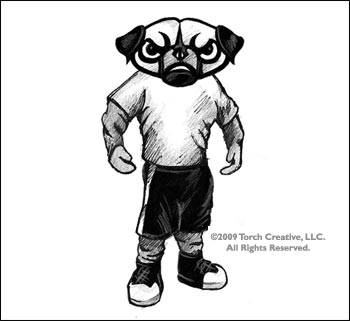 Mascot Idea #5 - Wren
This concept is the wren, a bird species found in Virginia. The name "Wren" also refers to and honors the historic Wren Building. The Wren Building is central to William & Mary, the only university in the U.S. still bound to the Royal Charter under which it was founded in 1693. The wren bird is small and perky with a powerful voice out of proportion to its size.